A BRIDGE FOR COMFORT & CONVENIENCE
The Sky Bridge at One Sydney Harbour is a glass-lined walkway that allows residents to enjoy and move between the residential amenity spaces effortlessly. As elegant as it is functional, it's another feature that makes residing at One Sydney Harbour feel like a truly unique and luxurious experience.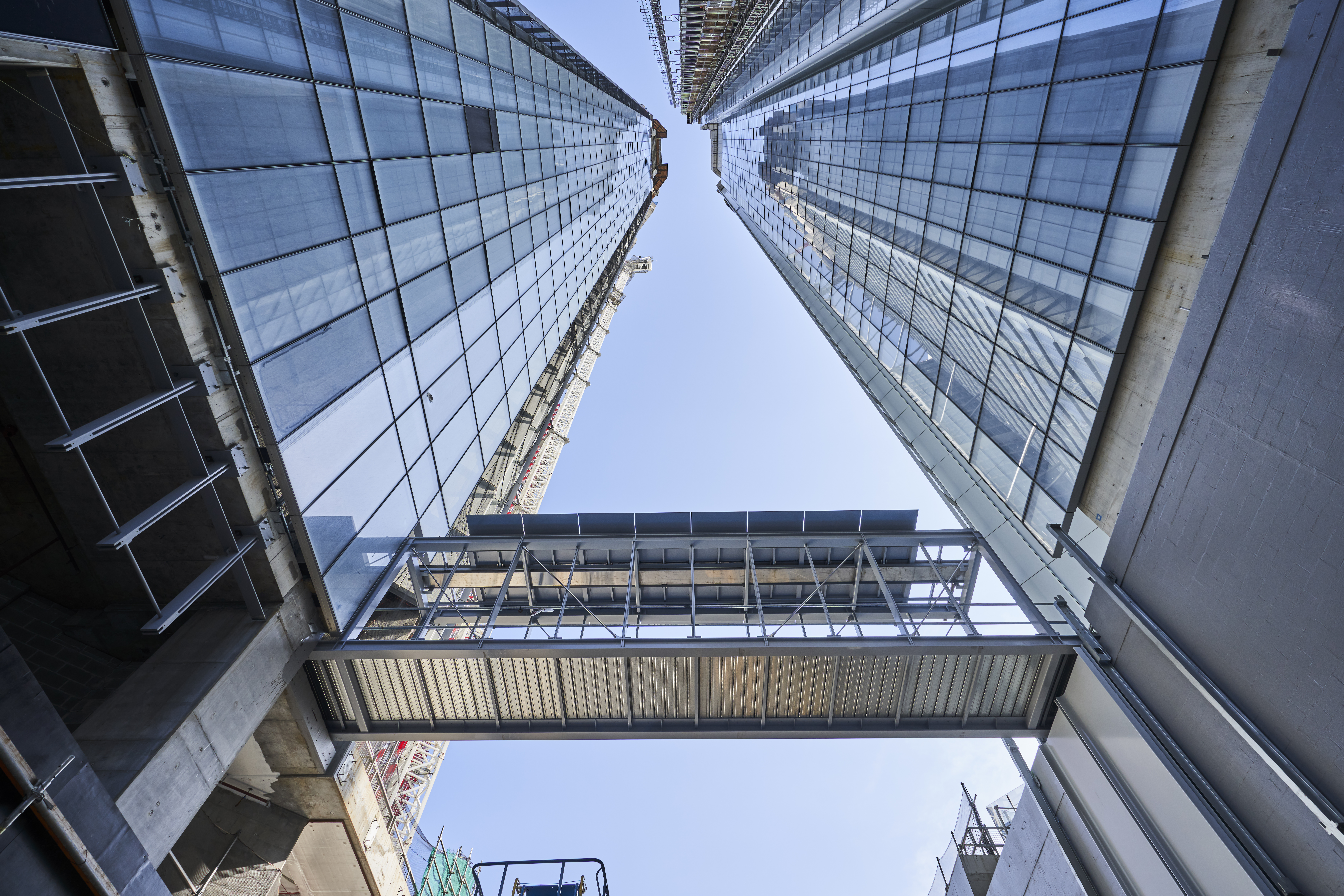 A 14-metre stretch of glittering glass, One Sydney Harbour's Sky Bridge required more than 600 hours of welding to fabricate. Weighing an impressive 27 tonnes, it features 12 tonnes of structural steel alone – but it's far more than an impressive feat of engineering. Spanning the distance between Residences One and Residences Two, by connecting the towers at their amenity levels, residents can move effortlessly between One Sydney Harbour's state-of-the art lifestyle facilities.
These include The Pool House, with its spa, steam room and indoor pool, in Residences One and The Sanctuary, with its gymnasium, pilates studio and wellness room, in Residences Two. The Sky Bridge means residents are also able to move seamlessly between the towers' outdoor spaces – The Garden Terrace in Residences One and The Pool Deck, with its sweeping harbour views, from Residences Two.
While One Sydney Harbour's luxury amenity zones are each curated as exclusive spaces for residents to escape the pace of the outside world, it's the Sky Bridge that delivers the finishing touch. By allowing residents to enjoy and explore the amenities across the two towers, it's this simple yet elegant bridge that's key to providing a hotel-like experience at home.
Being glass-lined, it also affords residents another chance to feel immersed in Barangaroo's history, natural beauty and newly established culture.This installation of the Sky Bridge is a significant milestone, as One Sydney Harbour nears completion.